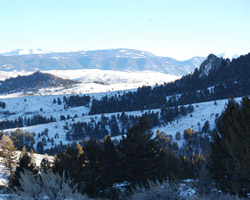 Many hunters all across the country dream of having a quality big game hunt with Montana elk hunting outfitters, though far less actually get the opportunity to make this reality. Those who are after guaranteed guided moose hunts or mule deer hunts are not necessarily setting their sights too high, but it is important to have reasonable hopes.
Sage Peak Hunting is upfront with our clients about what they can expect. We do our best to exceed your expectations. Our professional and experienced team is committed to deliver unsurpassed customer service, along with fun, safe, and successful hunts. We enjoy sharing our passion with others who appreciate all that nature has to offer. Here at Sage Peak Outfitters, we live and breathe hunting of all shapes and sizes, from mule deer, whitetail, elk, and antelope, in addition to moose.
For anyone who prefers moose hunting Montana, we invite you to also join in on one of our reputable Montana elk hunting guided trips. Our Montana elk hunting outfitters know how to give our clients the best big game hunting experience imaginable.