For anyone considering booking an archery elk hunting trip with us, and would like some guidance on vital equipment and how to get ready, please take a look at our suggestions.
Compound bows – there are several good bows on the market. Draw weights between 60 and 70 pounds are best for elk hunting. Bottom line, find one you are comfortable with and have confidence in.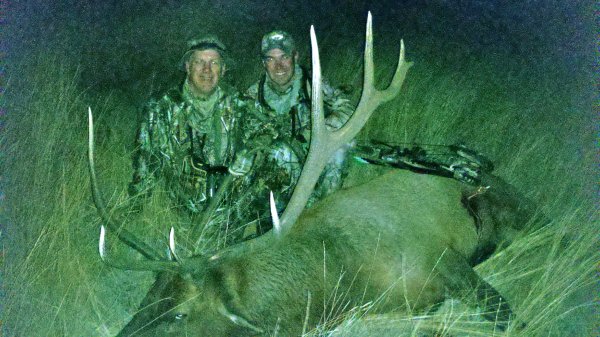 Arrows – carbon arrows are the most popular for elk hunting. Find what works for you and your shooting distance.
Broadheads – please note that projectiles work differently on various game. What you may have experience with using on whitetail most likely won't work on elk. Elk are considerably larger and tougher.
Releases – because shot placement is essential when it comes to archery elk hunting, mechanical releases are recommended.
Quivers – since you'll need at least six arrows, a quiver will serve as a beneficial piece of equipment. Be sure to practice shooting with the quiver intact.
Bow Sling – will certainly come in handy when you're traveling across Montana's terrain. It's imperative that you can get your bow in and out of it with ease.
Binoculars – be sure the magnification is strong enough and the objective works well in low-light conditions. Also pay attention to the weight.
Rangefinder – an irreplaceable component that can make a world of difference in your Montana archery bull elk hunting. The laser rangefinder will serve any hunter well.
Equipment is certainly not 'one-size-fits-all.' The most important piece of advice is to find what works best for you and your style. The more comfortable you are with your equipment, the more confident you'll be, and the higher chance of success you'll have. Last but not least, remember – it's not about the hunting equipment, it's about the hunter.