While Sage Peak Outfitters works to build and keep a reputation for honesty in the outfitting industry, it is important to offer only the best services for clients on our Private Land Ranch Hunts and our Wilderness Elk Hunts.  For this reason, we want only the most dedicated hunters to fill our Hunting Camp.  The following tips are for those passionate about the hunt and will surely increase your chance for a successful harvest.  These are your responsibilities:
1.  Physical Fitness – The mountainous terrain of our wilderness hunt is very demanding.  Camp is located at 7800 feet and we hunt anywhere from 6500 ft up to 10,000 ft.  It is important to prepare your body for the altitude as well as the rigors of hunting.  Although we provide steady horses to get to a hunting location, it is not uncommon for most hunting to be done on foot.  Physical fitness is essensial to increasing your chances for a successful harvest.
2.  Familiarity with your Weapon – Practice, Practice, Practice.  Practice in different positions, at different distances, and be creative when imagining different hunting situations.  Be sure your draw wieght is not too much for you when you are out of breath and under pressure.  It takes several months to know your bow or rifle well enough to make good decisions at less than a moments' notice.  Practicing Hunter's Rifle Marksmanship creates muscle developement and muscle memory which is an essential part of the Success Rate equation.  The same concepts hold true for Bow Hunting Elk, perhaps even more so.
3.  Self Discipline – An integral characteristic of an Ethical Hunting enthusiast is to know ones' limits.  When that Whitetail Buck Deer vitals are just behind the brush, it is virtually impossible to get a clean shot…so don't take it.  It says more about a hunters' character when a clear shot isn't taken than an unsure shot missed and a wounded animal on the run.  Clean kill shots are what we strive for.
One of the rules of Hunting Ehtics with Sage Peak Outfitters, is that when blood is drawn, that animal is the hunters' priority for the next several days.  When the animal is injured and on the run due to a bad shot taken, that is the hunter's claim and, therefore, should be found, killed and salvaged before hunting any other.  For instance, with our Wilderness Hunt, we won't allow a hunter to injure an elk and continue to hunt another the rest of the week.  That was the chance.  This is why hunter preparation is of the utmost importance in terms of a successful harvest.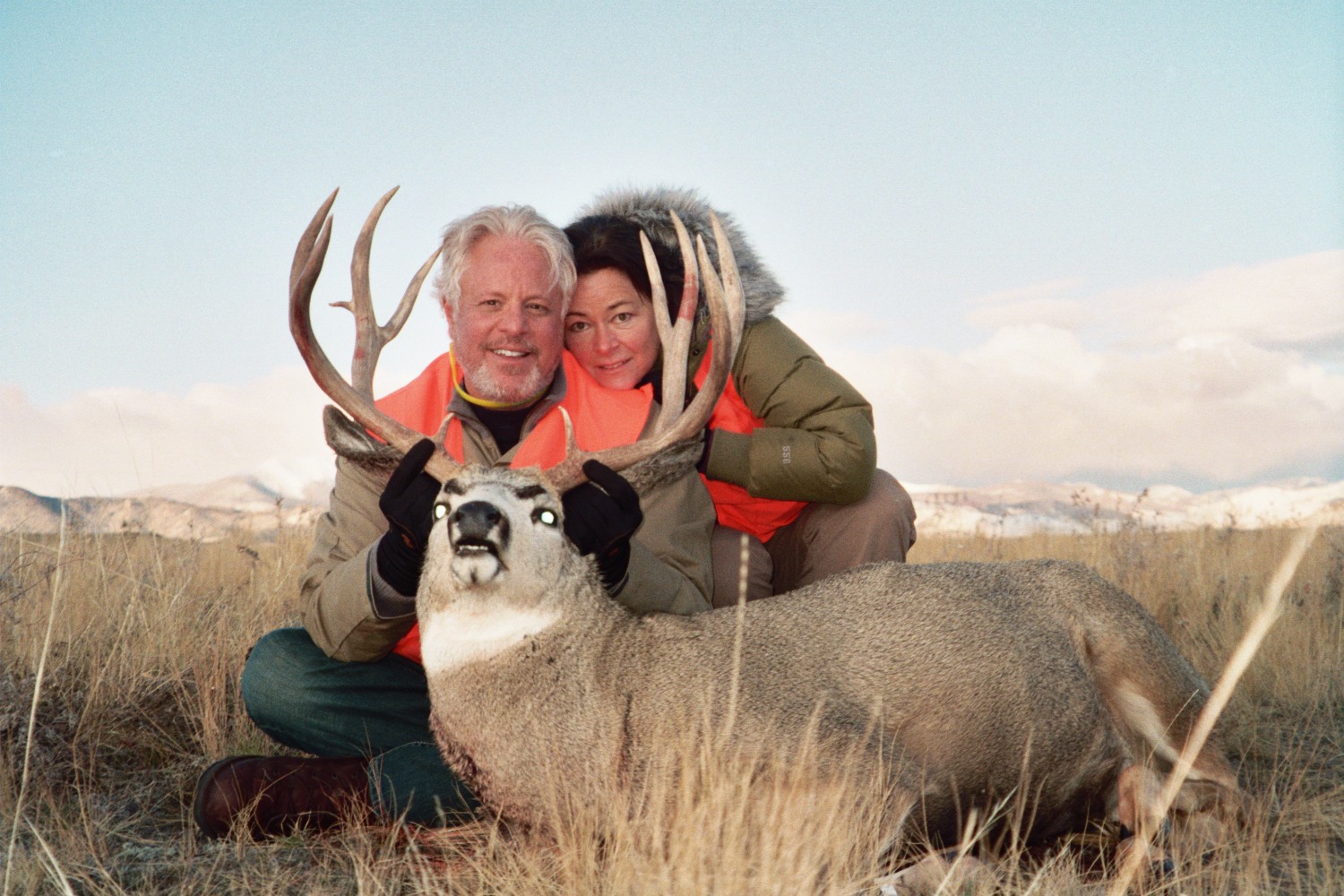 Hunting Guide Services are All-Inclusive when you choose to book with Sage Peak Outfitters.  We offer the Best Elk Hunting Guides in Montana, delectible food in a clean wilderness camp and the same for our Montana Hunting Cabins on the private Ranch Hunts.  We take pride in the first-class services offered, and we want nothing more than to have every one of our hunters walk away with the animals they came to harvest.  Unfortunately, we can't do it all.  It is the responsibility of the hunter to be prepared for their hunt.  Don't risk being the reason you go home empty!  Practice, practice, practice!