As a way to reconnect with history and return to their roots, hunters have welcomed back the original firearms, the black powder cartridge rifles, such as the muzzleloader of Davy Crocket's time. Every year, more and more hunters learn of the thrill associated with this type of weapon, and immediately identify it as their weapon of choice.
Black powder licenses are in high demand, especially in the Western states, which means two things – first, it is not a quick and easy process to obtain one (though very much worth the hassle), and second, tags are limited so there are less hunters out.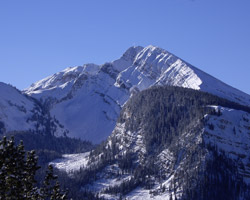 Between the high success rates and unique hunting method, black powder elk hunting Montana will be an adventure to remember for a lifetime. Let Sage Peak Outfitters guide you back in time, into the rugged wilderness of Montana on a crisp morning with the colored leaves underfoot, the smell of black powder in the air, and a trophy elk just a short distance ahead.
If you are considering having Montana elk hunting guides play a part in your next muzzleloader hunt, contact us today!