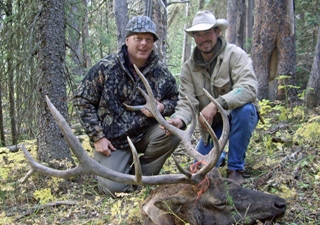 As one of Montana's Hunting Outfitter potential clients, you want to be sure you are getting what you're searching for. It's tough when you are shopping around trying to find the Best Elk Hunting Guides, a reputable Deer Outfitter, or Pronghorn Antelope Hunts with a flood of Hunting Outfitter websites on the internet. "How do I know what to look for in Elk Hunting Outfitters in Montana? What questions should I ask? Am I forgetting something? Is there something an outfitter isn't telling me?" This article will answer these questions and show you how Kurt Puckett of Sage Peak Outfitters works to build a reputation for being one of the most honest Elk Hunting Outfitters in Montana and in the industry.
During these trying economic times, there is nothing worse than paying a chunk of hard-earned vacation money on a hunt which is nothing like what you were led to believe. So be sure to Budget Elk Hunts, spend your money carefully and do your research.
It is our goal to provide a glorious hunting experience for everyone we book. Therefore, Sage Peak Outfitters only books hunters that we speak with on the phone. If we realize that we cannot meet a hunters' expectations, we gladly refer them to someone who can. Also, we encourage hunters to shop around, talk to other outfitters and go with what feels right to them.
Through your search, conduct your own Montana Outfitter Reviews by asking the following questions:
1) The loaded question: What is the success rate of each hunt you are considering?
a. Fair Chase Hunting outfitters should never guarantee a harvested animal. Honesty is more important than the numbers.  Consider asking the Hunting Outfitter about success rates from the prior year, as well as hunter ability and changing wildlife patterns.  They should be knowledgeable with their answer.
b. No honest outfitter would guarantee you a harvested animal unless they are rogue; meaning they are not licensed and, therefore, illegal.  When caught, responsibility falls on your shoulders, and this is a big risk.  These "outfitters" may offer lower rates, but fine, among other penalties will be in the five digits.  It's worth it to choose a reputable outfitter and go the legal route.
c. Among those which guarantee a harvested animal are High Fence Elk Hunts, illegal in Montana, and ethically questionable.  These are offered for the killer, not the hunter.  For a true Western Big Game Hunting experience, find a Hunting Outfitter with an exceptional reputation for honesty!
2) Does this Hunting Outfitter offer a full reference list which is complete and correct?
a. The list should be well rounded with any of the following which apply: Archery Elk Hunting or deer hunting clients from previous years; Montana Guided Rifle Mule Deer Hunt clients or elk clients; and clients who have experienced Pronghorn Hunts, archery or rifle seasons.
b. Previous year hunters who have NOT harvested an animal should be on this list. This is arguably the most important! These are the hunting clients who may or may not be happy with their hunt, but they will be most honest with the experience offered by the Hunting Outfitter. It is our experience that those who are passionate about hunting, and who exhibit Hunting Ethics are more concerned with the experience than with the kill. A well placed shot results in a harvested animal and is the bonus to these hunters!
3) What are the Hunting Outfitter's elk, antelope and Deer Hunting Areas? When you go Montana Fish Wildlife and Parks' website, you can view hunting districts and research which region of the state you will be traveling as well as airport locations and prices from your city. You want to find the Best Elk Hunting Area in Montana for you, so ask. Outfitters should be knowledgeable about the areas they hunt, but should also show willingness to find more information if they are unsure of an answer to your questions.
4) Is the cost of the hunt all-inclusive?
a. Whether at a motel, cabin, or a Private Hunting Lodge, accommodations for each hunt offered should be talked about.
b. Are guide fees included or extra?
c. Is there a fee for Trophy Whitetail Hunts, other trophy fees or even harvest fees on top of the cost of the hunt?
d. Meals should always be included. And remember to ask what kind of meals are provided. Will you be eating fast food, beanie weanies, or is there a cook hired? Will you be expected to cook your own food, or tend camp? Nothing makes our Montana Elk Hunting Trips more wonderful than having full, home cooked meals ready for you upon arrival from your hunt or breakfast in the morning.
e. Hunting Licenses should not be included in the price of your Montana Elk Hunting Trips. However, the Hunting Outfitter should offer free services when you book a hunt with them to obtain your Hunting License Online.
f. Transportation to and from the airport when you fly in for your Montana Elk Hunting Trips should be included and discussed.
g. What is provided for you on the Hunting Outfitters' Elk Hunting Gear List? What will you need to consider purchasing? What does the outfitter recommend bring with you? If you are in a wilderness camp, are you expected to bring your own bedding?
5) Who provides Montana Taxidermy and Elk Meat Processing services? What are costs associated with these services and shipping fees?
6) Ask if their guides come back year after year; how long they have been hunting the area, how long they have been guiding. A 3-4 year turnover is perfectly normal, because it is a seasonal business. Some Montana Hunting Guides who are more experienced become choosey about which outfitters they will work for: it's usually the honest, reputable ones.  You want to be sure your Hunting Outfitter employs the Best Elk Hunting Guides.
7) What is the deal with alcohol in camp and while hunting? Can you bring your own, or is it provided? Sage Peak Outfitters' is very passionate about hunting and that comes first. We are not opposed to hunters bringing their own alcohol to have a good time after supper. But we don't allow drinking while riding our horses or while hunting to ensure safety for all.  Excessive use is also uncool and will be addressed when needed.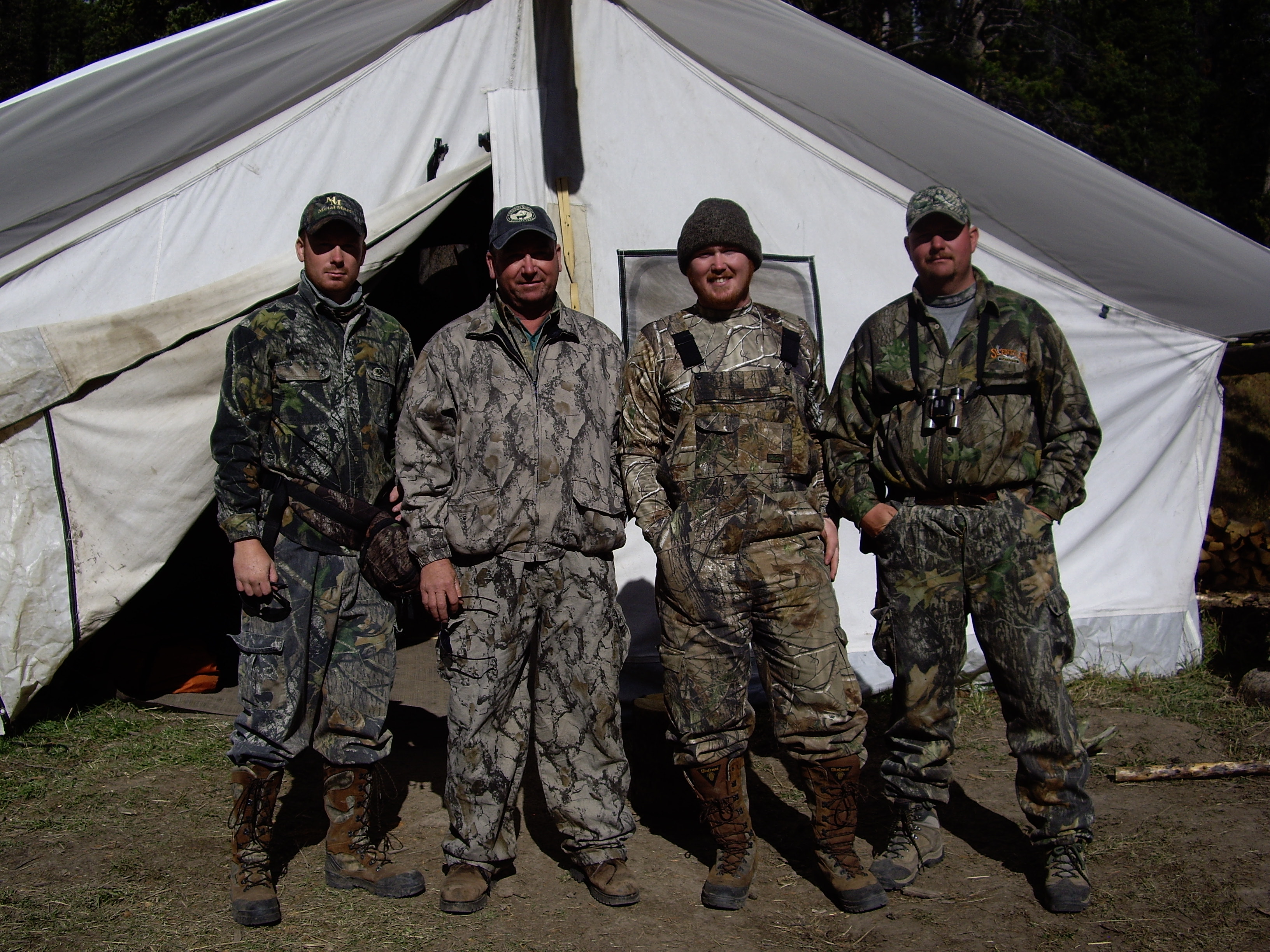 Be sure to talk with Hunting Outfitter on the phone and don't book until you do. They should be interested and willing to give their time to your questions. They should be passionate about hunting and showing the hunters they book a memorable experience. Avoid a Hunting Outfitter who seems uninterested, and who sounds as though they are reciting a speech. Also avoid those who will book a hunter no matter what. An honest, reputable Hunting Outfitter should be interested to know your expectations of Montana Elk Hunting Trips and should offer direction if they don't offer what you are looking for. When they refer to their website for further information, look for another outfitter. If they can't take time to answer your questions, they probably can't take time to offer the Best Elk Hunting Guides or show you a spectacular hunting experience. You've probably already done your part to read through it anyway. When an outfitter is putting your hunting expectations first and foremost, you are talking to the right person!
Remember to check up on basic information from each outfitter. Ask for the Outfitter License number and check with Montana Board of Outfitters to be sure it is current and legit. Ours is displayed at the bottom of each page.  Reputable outfitters are also members of the Montana Outfitter Association (MOGA). This is the only organization which works to preserve hunting rights of nonresident Montana hunters and is well worth supporting.  Outfitters should also show concern for Montana Natural Resources and help preserve the environment for future generations Hunting in Montana.
Sage Peak Outfitters is a honest, reputable Hunting Outfitter committed to communicating the services we offer, whether it be help with purchasing your Hunting License Online or providing Fair Chase Elk Hunting in Montana's wilderness. We want to hear what you have to say and to answer your questions fully and completely. Our services are provided for you to Hunt Private Land in Montana and to enjoy an amazing, action packed Archery Elk Hunting experience. Contact Us to find out more. We'd love to hear from you!