If you are a student of the outdoors and stay up-to-date on what's happening with our wildlife, you may be familiar with the concern for the decreasing population of mule deer in Montana. Though it has not been confirmed, the majority find this to be the doing of the copious wolf packs. As an attempt to deal with the misfortune, the FWP Commission made a recent decision to restrict the number of does hunted but also decided to not extend the wolf hunting season.
With deer quotas in place, including a minimum and maximum, there is no cause for concern to suspend our mule deer hunts. Sage Peak Outfitters follows every guideline and operates with the utmost respect for the game that we hunt. If this is your first time visiting our site, please feel free to browse through our information to learn more about us, and don't hesitate to contact us with any questions you may have.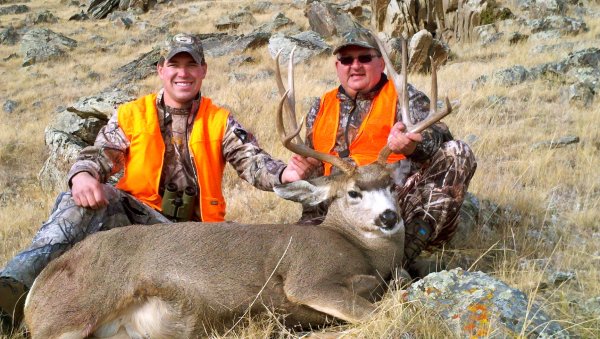 We offer all types of hunting packages, including Montana mule deer hunting, archery elk hunting, and moose hunting Montana. Plan a trip of a lifetime with your hunting buddies and let Sage Peak Outfitters show you a true hunting adventure. We look forward to meeting you this Fall!