There is an art to this sort of match-making between a hunter and Montana Field Guide.  In choosing to experience a Montana Hunt, be it Guided Mule Deer Hunts or Montana Elk Hunts, in a wilderness area or on Ranch Hunts, it is important to take into consideration the way in which a hunter and guide connect with each other. Sage Peak Outfitters takes great care to make the right match.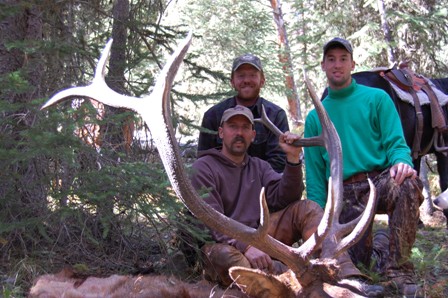 Some factors involved in the decision making process include: hunting experience, individual goals and desires, physical capability, overall views on hunting, and meeting in person upon arrival for the hunt. As reputable Montana Hunting Outfitters, Sage Peak Outfitters gathers this critical set of information throughout the booking process and the months prior to Guided Whitetail Hunts, Ranch Elk Hunts, or a wilderness Montana Hunt. It can make or break the wilderness experience of the Montana Elk Hunts for all involved. The goal is to ensure that hunter happiness stays intact while in our care. We provide an experienced, quality Elk Hunting Guide for every type of hunter.
We beleive in 1 hunter to 1 guide.  This is just another way to ensure quality hunts, happy hunters, and increase the chance for success.  For this, most of Sage Peak Outfitters' hunters close their hunt realizing a kinship they never would've expected on a simple Montana Hunt.  But don't our word for it, Contact Us to recieve a list of references and talk with past hunters for yourself.
In addition to taking care in making valuable matches between a Montana Field Guide and a hunter, the same considerations weigh in when matching our steady mountain horses with hunters who choose the wilderness Elk Hunt Montana experience.  While Elk Bowhunting or on an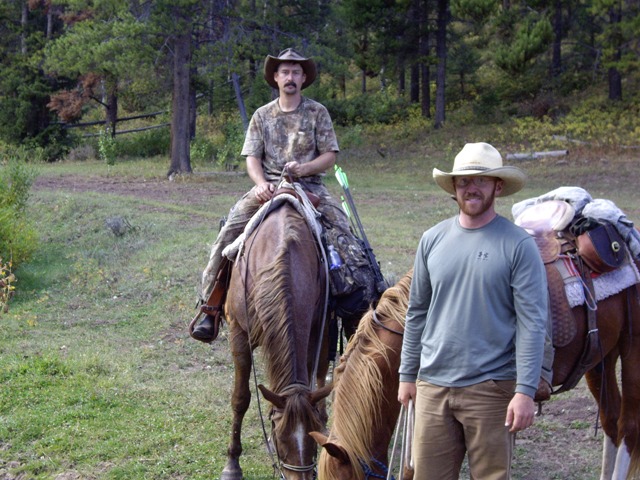 Elk Rifle Hunt in the wilderness, our trusty horses have seen most everything; and like any Elk Hunting Montana guide, it is the horses' job to guide hunters through the mountains, and ours do it with ease.
 
It's the Personal Attention! Be sure to ask for it when you inquire with Montana Hunting Outfitters everywhere. This is one of many elements which will make or break the experience of your next Montana Hunt!
Sage Peak Outfitters only offers the best of Montana Guided Deer Hunts, Guided Whitetail Hunts, and Guided Mule Deer Hunts on private raches as well as Ranch Elk Hunts.  We provide comfortable accommodations, hardy meals and, of course, your own personal Montana Hunting Guide.  Montana Hunting License regulations will be updated in January, but there is some preliminary information upon the passage of I-161.